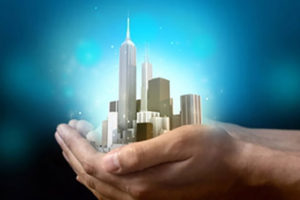 Living in a metropolitan city of India, you need to know the important types of insurance policies that you must have. Higher rates of crime and violence, higher prevalence of psychological stressors, polluted air leading to chronic diseases, the number of automobiles and thefts etc. increases the need for insurances.
Let us understand the need of each insurance type
Nothing is more important than your life. Life insurance is an agreement that offers financial remittance in the case of a death or disability of the policyholder.
For Family: Nobody is immortal. Life insurance policy for you and your family secures your family financially and are secured even in your absence. A certain gap is bridged in your absence in the family when they are helpless. Child's education, marriages and much more can be done with the compensation amount that they get.
For Pensioners: After retirement surviving in a metropolitan city is a huge task as the standard of living is relatively high. You need something much more than just your pension. For those who do not have pensions, they need a retirement policy for sure.
Types of Life Insurances
You can take a look at the types of life insurance policies and decide upon. All the policies pay the sum assured to the family on the event of the death of the policyholder.
Term Insurance- Term insurance is for specific time duration. No money shall be paid if the policyholder survives the term.
Money-back Policy- Under this policy, a certain set percentage of the sum assured is paid at a fixed interval known as survival benefit. On the completion of the term, you get balance amount as maturity proceeds.
Whole-life Insurance- As it states, it covers for a lifetime.
Endowment Policy-This is a certain period policy, unlike term insurance, you also get maturity proceeds after the term period irrespective of survival or not.
Pension Plans- It is for your regular income apart from pension, this is a policy to build in your retirement fund.
Child Plan- It is for your child's security. In the case of your death, your child's education will not be hindered and he gets a lump-sum amount to pursue his career.
Under this insurance, it is imperative that you must take each one of it for the benefit of your assets. Let us take a glance at these insurances-
Motor Insurance- It is a policy protecting your vehicle (car, motorbikes, and commercial vehicles) from loss due to accidents, damages, thefts, natural calamities or fire. Driving in metropolitan cities in India is like negotiating an ocean of crowd. There are many insurance policies offering best policies to meet your demands.
Home Insurance- You never know when you are in trouble in an urban city life. There could be burglary, man-made disasters, sabotage, natural calamities, fire due to air conditioned ducts, short-circuit fire, etc. at such a point such home insurance pays for the damage incurred to your home. This includes your valuables and assets inside the house too.
Health Insurance- Hospital expenses are huge in the metropolitan. Lacs of rupees pour out in no time. In order to cover your medical bill on hospitalization for treatment of critical illness or operations, this insurance type compensates the amount you pay towards the treatment.
Click here to know more about the different types of Insurance.
Besides this, fire insurance exists for those metropolitans who are in the business line and need coverage for their goods.
Similarly, travel insurance for those who are on tours whether abroad or within India.
Keep all the different types of insurance and their needs in mind, before you head towards buying your insurance policy. Check the various options available and choose the best plan. Pay the timely premium and enjoy benefits for the lifetime.