Suzuki has been the leading manufacturer of automobile throughout the world, but the Japanese giant does not only have its hands confined to the four-wheelers. The Suzuki Bikes also has a good reputation and has an established market in the motorcycle segment. The company has been in the turf of motorcycles for a long time in the country. The company now has a number of models of the motorcycles that it has on the streets. They range right from the low-range economic motorcycles to the high-range sports bikes that are renowned throughout the world for their performance.
The most popular Suzuki bikes in India are:
Suzuki Access:
This two-wheeler from the company actually happens to be a scooter more than a bike. This is one of the most popular two wheelers in the mid-range segment by the company. The kerb weight of this bike happens to weigh at 101 kg. The engine capacity happens to be of 124 CC. The bike has a power of 8.7 PS at 7000 rpm. The bike has a self-starting and also has a kick-starting option that is available. The bike gives a mileage of 64 km/l, this is one of the primary reasons for the popularity of this scooter. The Suzuki Bike price starts at 55,000 INR.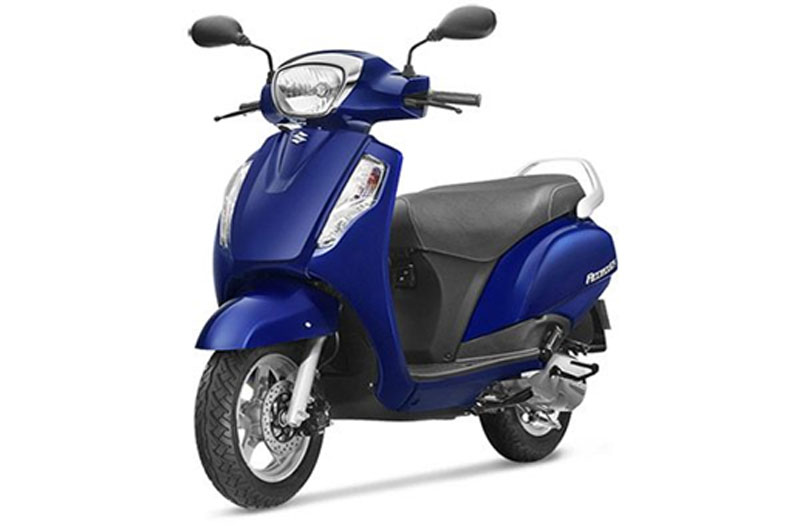 Suzuki Gixxer:
Suzuki Gixxer is one of the finest two-wheelers in the mid-range, plus, it also has a tinge of sport in its making as well as, the performance. The engine has a capacity of 155 CC. … Read More ...