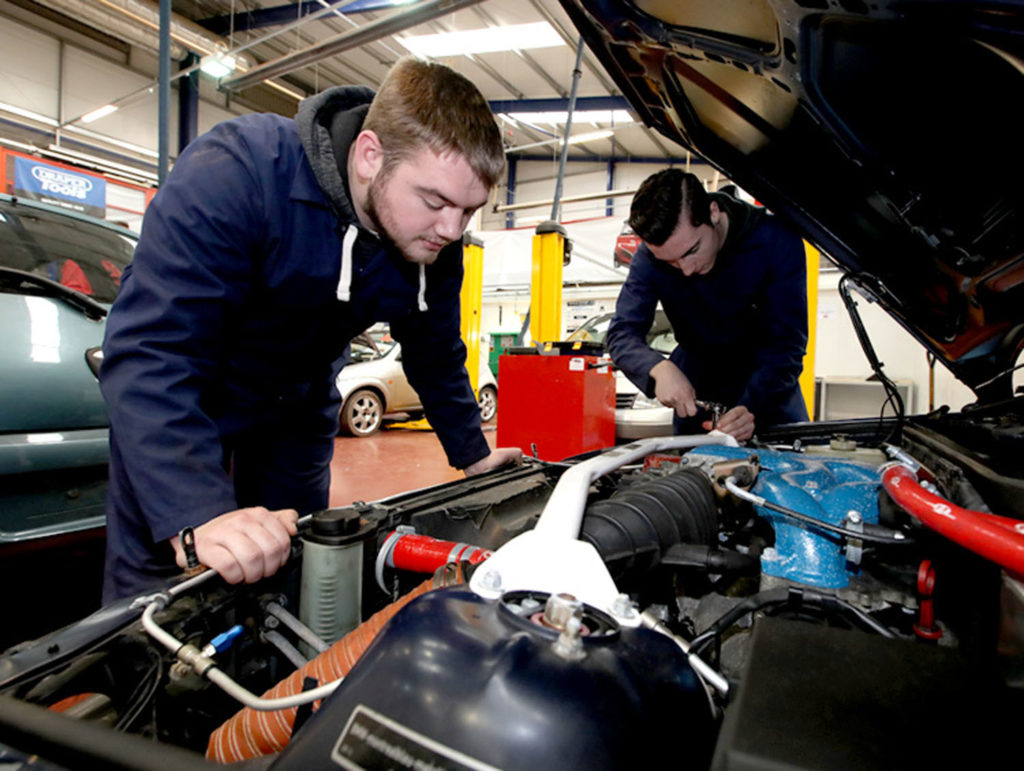 You don't need to be an artist to be a great automotive painting and body technician. But if the following points describe you, then automotive training programs could be the right route for you!
YOU ARE LOOKING FOR A HANDS-ON CAREER
You can't get more hands-on than automotive training programs. All of the courses to become an auto painting and body tech involve hands-on training to develop the essential experience needed to enter the profession. Learning how to paint a car will involve training in a wide variety of areas. You can expect learning things like:
automotive refinishing prep tools and shop procedures
surface preparation
repairing small dents in cars
priming
the refinishing of plastic car parts
masking procedures
introduction to the refinishing procedures involved
the tools and equipment used in the profession
learning the welding technology used
sheet metal repair
learning the technology involved in vehicle construction and plastic repair
Once in the work field, you will take this knowledge and apply it to hands-on tasks like:
the repairing of minor damages on vehicles
preparing vehicles for painting; masking and priming
collision or restorative work, or even designing and creating custom paint jobs
removing parts, damaged fenders, doors, panels, and grills
repairing the structure of vehicles
YOU ARE LOOKING FOR A JOB WITH EARNINGS GROWTH
The pay structure for a Refinishing Prep and Auto Body Technician allows for plenty of room to have an earnings growth. This is because many auto shops charge a flat rate system, but the technicians are paid a fixed rate even if they complete their work in less time than was initially budgeted.
The latest information provided from Statistics Canada states that 96% of those employed in automotive painting auto body work are currently experiencing earnings growth and are also working full time. What's more, the average pay for Collision Repair technicians is between $40, 000 and $ 56, 000. Automotive training programs remain the best way to enter into this world of earnings growth.
YOU ARE LOOKING FOR JOB SECURITY
Auto Body Technicians and Automotive Refinishing Prep Technicians are two areas that are both in constant demand. Good automotive training programs will focus on the development of the job skills required to guarantee successful entry into this career sector.
Graduates of automotive training programs can count on entering a promising industry. The Automotive Industry remains one of the most important in North America. There is lots of competition, significant advances in technology (including "green initiatives") and a continuous demand to repair and service the some 500 million cars that are circulating on the roads. This is all to say that enrolling in automotive training programs can practically ensure that you get an employment.
Areas where you can find employment include:
new car dealerships
collision repair facilities
custom specialty shops
facilities that handle heavy duty truck repairs
you can even become an entrepreneur and own your own shop
Find out more about painting and auto body technician programs.